Regular price
Sale price
€15,00 EUR
Unit price
per
Sale
Sold out
Studio Zeezicht het meester werk van Rob van Donselaar mede oprichter van The Analogues, lees het eerdere werk van één van de mede oprichters van The Analogues.
Intro: 'Good day to you, sir. Is this Stoedio Zeeziekt?'
'Yes sir, it is,' antwoordde ik.
'Okay, I am a lawyer in LA and a client of mine wishes to work in your studio at the end of March. Is your studio available?'
Ik wachtte en dacht na. Er waren klanten eind maart, maar die afspraken kon ik misschien verschuiven...
'How many days, sir, and who is your client if I may ask?' vroeg ik nieuwsgierig.
'His name is Snoop, Snoop Dogg. You've probably heard that name before.'
Voor Rob van Donselaar (1952) is muziek een onmisbaar deel van het leven. Als kind heeft hij gitaarles en leert hij zichzelf piano spelen. In de jaren zeventig speelt hij in bands als de Bintangs, Vitesse (met Herman Brood) en Cake. In 1975 begint hij in Haarlem opnamestudio Zeezicht, die later verhuist naar de polder bij Spaarndam. Rob ontwikkelt zich als studiobaas en producer en werkt, soms ook als gastmuzikant, samen met grote binnen- en buitenlandse namen: Rowwen Hèze, Loïs Lane, Guus Meeuwis, Doe Maar, Candy Dulfer, Abel, Bill Wyman (ex-Rolling Stone) en rapper Snoop Dogg.
In Studio Zeezicht vertelt hij enthousiast over zijn werk, maar ook over zijn gezin en het rock-'n-rollbestaan. Een zelfportret vol muzikale anekdotes.
Share
View full details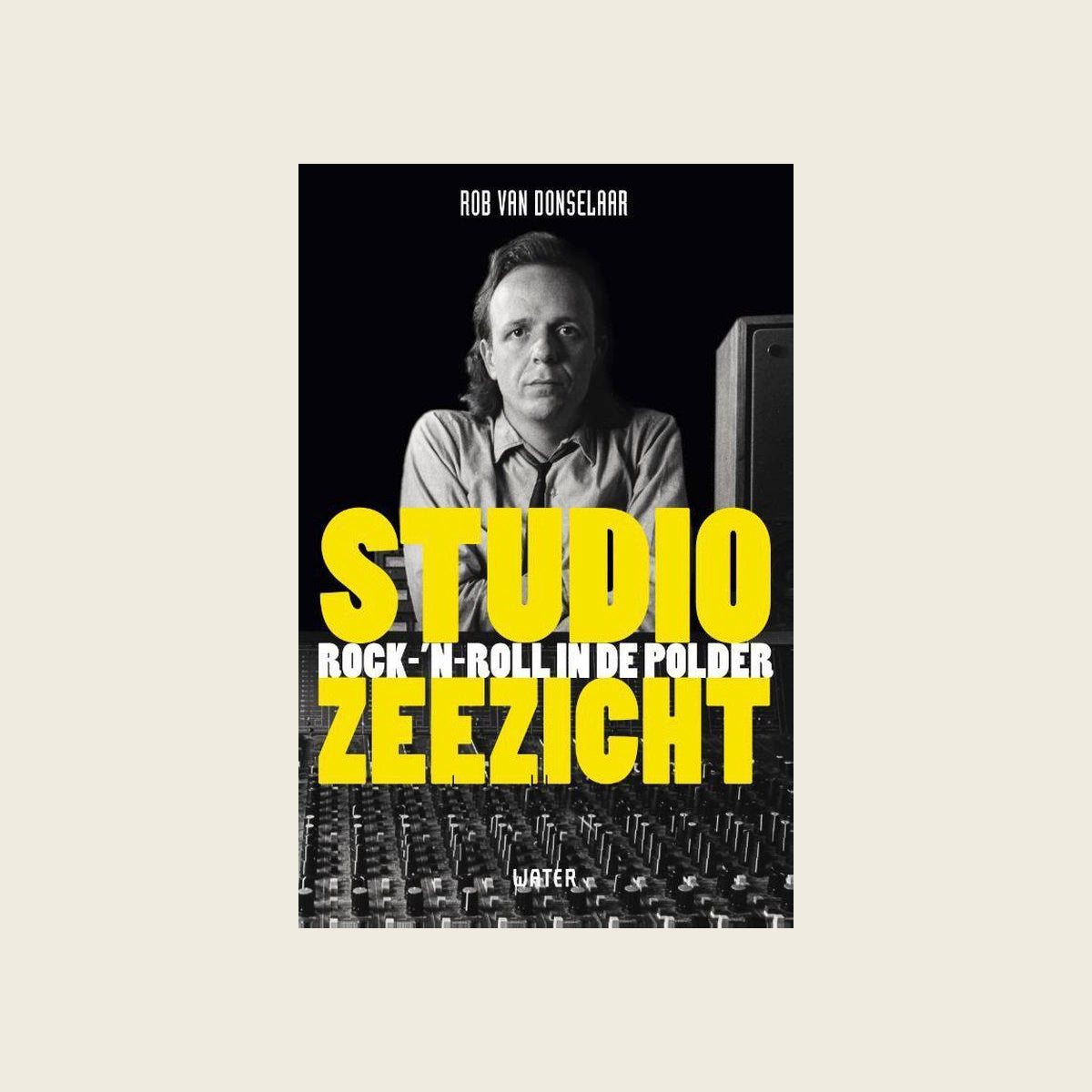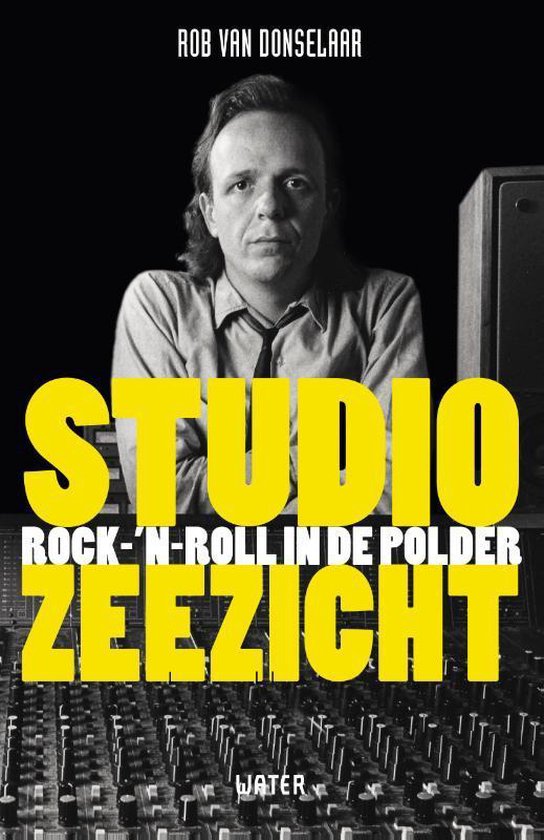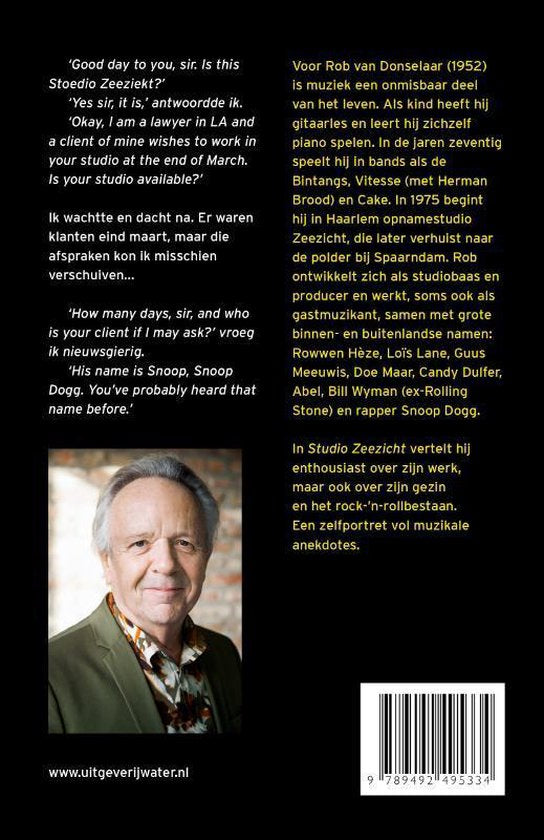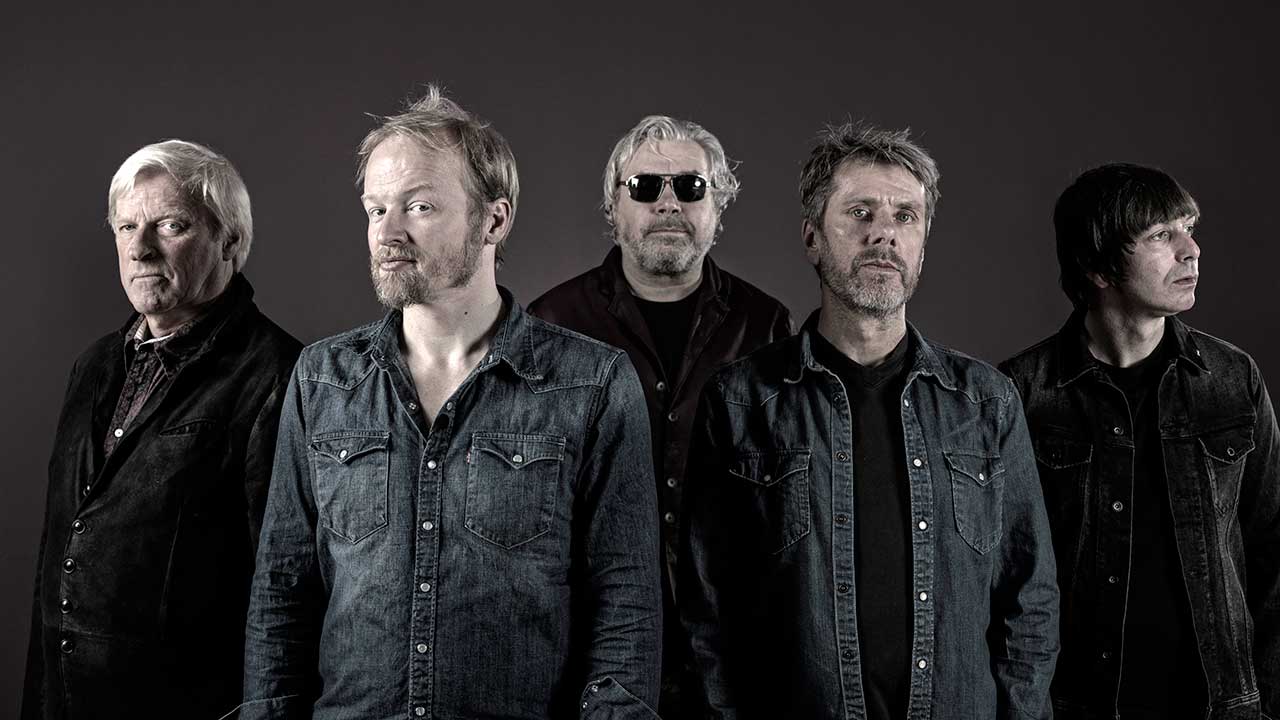 The Analogues
"I'VE WITNESSED SOMETHING I NEVER REALLY THOUGHT I'D BE ABLE TO WITNESS AGAIN. AMAZING".
- GEOFF EMERICK -
"IF YOU HAVE ALL THE TINY DETAILS RIGHT… THEN THE WHOLE MUST BE RIGHT"

-MARK LEWISOHN-

"MOST OF US HAVE NEVER SEEN THE BEATLES LIVE. AFTER TONIGHT, I FEEL LIKE AT LEAST I HAVE HEARD THEM."

- NEIL MCCORMICK, THE TELEGRAPH -